We were honoured to be given the opportunity to work with the British Equestrian Federation. BEF is the National Governing Body for horse sports in the UK. It exists to provide leadership, vision and purpose in steering the direction of equestrianism. Its patron is HRH The Duchess of Cornwall.
The BEF came to Wag for a brand refresh. We created the strong visual identity and brand communications that are required to take them into the future and allow them to represent the interests of 4.2 million riders, vaulters and carriage drivers in Great Britain via 19 independent member bodies.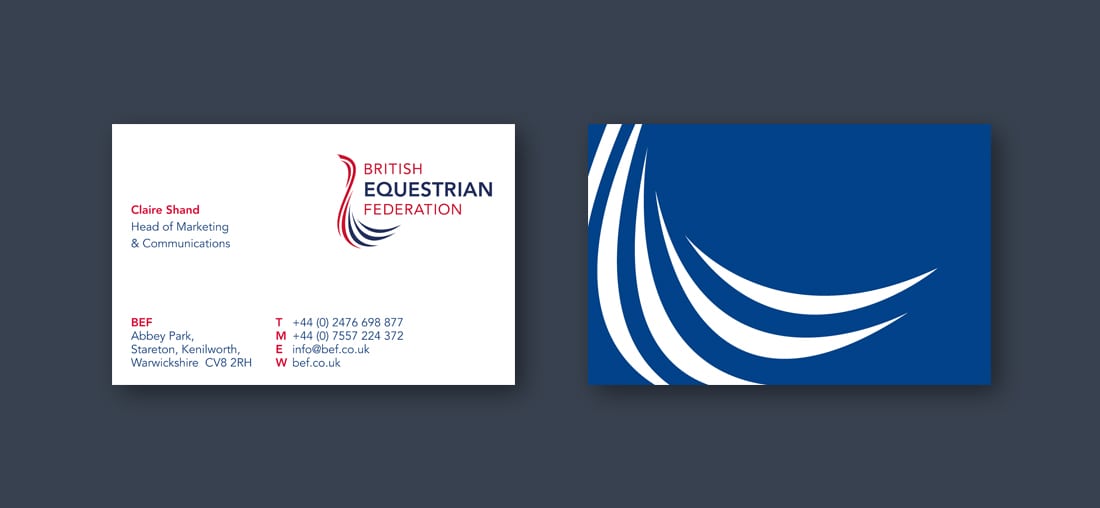 Hoof is the British Equestrian Federation's participation programme that aims to get more people into horse riding and enjoying equestrian sport.
Hoof is primarily funded by Sport England. Sport England is committed to helping people and communities across the country create sporting habits for life. This means it invests in organisations and projects that will get more people playing sport, as well as creating opportunities for people to excel at their chosen sport.
We developed a brand identity to engage members of the public to equestrianism. A look and feel was required to present equestrian sport as inclusive sport. Through specific campaigns Hoof is helping more people get closer to horses by connecting them to riding facilities, clubs and organisations.