wag design
the branding and design agency
that takes pleasure in helping clients stand out in their market place
We are a branding and design agency based on the Hampshire / Surrey border.
We work with startups, SME's and corporates across all sectors, providing experienced brand consultancy, brand design and brand communication services.
come
At Wag Design we believe passionately that great design can turn a good business into an exceptional one.
We aim to provide a unique, creative and value added experience to a range of clients who are continually delighted at our ability to exceed their expectations.
Come for a coffee and chinwag or find out more about us here.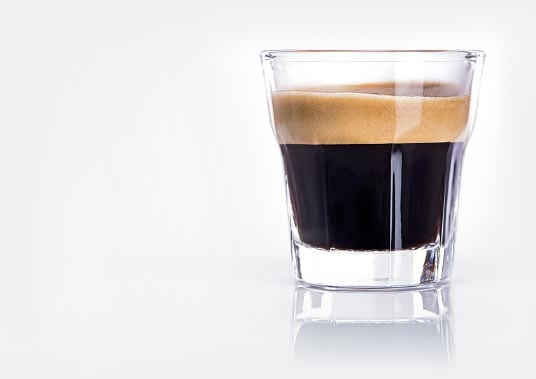 sit
Our aim is to focus on what makes you unique, enabling you to go about your day to day business confident that your message is clear and consistent.
sit
Our aim is to focus on what makes you unique, enabling you to go about your day to day business confident that your message is clear and consistent.
Critical ingredients blended for a mouth-watering website Some employees are making the most of lockdown; working from home; enjoying the [...]
It was great to see our article on colour advice in all five publications of The Herald last week. A [...]
What do you give someone with their own business for Christmas? Do you remember that campaign - "Pets aren't just [...]
Working with Jane and WAG is pure joy as she is so instinctive in her approach, quickly understanding the client's needs and coming up with the most imaginative and creative solutions. She is a delight to work with and has a natural sense of curiosity, enthusiasm and good humour – project managing every aspect and making the whole process so free of stress. Jane takes great pride in delivering the very highest standard of creative work, on time and on budget – a total professional and I recommend her most highly.
Lynda Lawrence
Owner / Lynda Lawrence PR
Designing a brand identity must be a daunting task, especially if it is very personal, and the client thinks they know what they want!  However very Jane very happily took on the task of creating and delivering a brand identity for my new consultancy gsd.one.  She managed the project patiently, with good humour and great creativity and was able to more or less sort my brand identity on the first delivery.  
Jane has designed an identity that reflects me both commercially and professionally – and I am delighted!
Thank you Wag Design.
Victoria Low
Director / gsd.one
Having seen the quality of work from Wag Design, we felt confident that they were the right choice for us when it came to a brand refresh. What we weren't expected was the time spent getting to understand us, our values and the message we wanted to get across through our branding. They didn't stop there as, although not in the original scope, the team proposed changes to our strapline and we were genuinely over-whelmed with the quality of the final product. We all look forward to working with Wag Design again.
Ben Fielding
Director / blucando
Over the past 4 years Jane has been our 'go-to' partner for design and creative work. She provides an outstanding service every time. She has delivered logo, brochures, exhibitions, direct mail and website designs that are not just stunning but are functional and work for each individual client and their objectives.
Her professionalism and can do attitude have made her a joy to work with. Highly recommended.
Lucy Gilchrist
Managing Director / POD – The Business Growth Experts
Commissioning Wag Design has been the gift wrapping of my business. Wag have wrapped my business up in to something I could never have imagined.  I took my place in the Wag catapult and I feel well and truly launched, it's been a fun ride too. Thank you.
Suzi Fearn
Employing Wag Design to design and implement our e-commerce website turned out to be an inspired decision; we now see why they are so highly recommended. The project has run very smoothly and they presented a design solution which was on-brief, creative and with strong commercial focus, with the technical support a key aspect in the project.
Mark Low
When we developed our new business 'Craggy Island Indoor Climbing' our concept was to bring inclusivity and accessibility to a sport that was until then niche and invisible to the general population. Both myself and my business partner had previously had careers in advertising and understood the need to prioritise design and brand development as fundamental to our success. It was tempting to do this ourselves, but decided from the beginning that we would be too involved in the project to be sufficiently objective in our approach. So we looked around for a design agency who yes, had a great portfolio of exciting work, but also for people who understood that we were trying to create a whole new market for the sport of rock climbing. It wasn't a straight forward brief but on meeting Jane Mancini and Wag Design we knew we'd struck gold!
Wag did all our brand development, literature design and production which not only complimented our business but pushed us on with our use of colour in the building and with the climbing walls themselves – not the grey of rock but with blues and greens and reds and yellows. Our business was a success from day one and now 14 years on the brand still looks fresh and our approach has now become the norm for other climbing centres, the sport is growing further into the mainstream and is now an Olympic sport.
Rob Mitchell
Managing Director / Craggy Island Indoor Climbing
In my experience over a long and wide ranging career in diverse businesses ranging from property to motorcycle racing I have discovered that Jane Mancini is one of those rare breed designers, capable of delivering beautiful and engaging work and with whom your brand is likely to increase in value over time.
John Holden
Chairman and Managing Director / McCarthy Holden
Garland has worked with Wag Design for over 5 years. We initially approached Jane to give us a fresh, new, modern branding identity after 10 years in business and we were delighted with the results! She demystified selecting a new logo as she listened carefully to the brief and came up with several different ideas for us to consider. It was then easy for us to see what worked for Garland and choosing it actually became fun.
Wag Design have continued to be a valued marketing partner to us expanding their work to include creating adverts, trade show literature, exhibition stand graphics and newsletter banners. Jane is full of creative ideas, responding quickly to our often unreasonably short deadlines, and constantly manages to link our brand throughout, delivering a strong and cohesive identity.
Once you start working with Jane you won't want to stop!
Lorna Garratt
Co-Founder and Commercial Director / Garland Partners Limited
We have used Wag Design to completely rebrand Rainmac. They came up with a fresh and distinct new look, from the logo all the way through to the brochures & packaging. Their efficiency and attention to detail was excellent."
It was really easy to communicate with Wag Design, they were always quick to respond to any queries which was very much appreciated. 
Thank you Wag Design – we couldn't have done it without you.
Katrine Orr
Managing Director / Rainmac
We engaged Wag's branding and web development talent early, at the embryonic start of our new business. Jane's creativity, knowledge and expertise helped us to clarify and settle on a very strong visual brand identity; one that is original, distinctive and totally memorable. Not only does she do her homework on the competition to insure her designs are fresh and position us uniquely in the market place, she also observed and took notice of those small personal details, both about our company and about us as owners too.
The result has been a logo and website that is a beautiful visual expression of important "intangibles" such as our values, characters and aspirations. She has made it easy for us to re-commit, time and again, to the brand and the products we are developing. It is because of Jane, that we have a solid visual position, a brand we are proud to develop and be part of and a timeless logo that we will enjoy throughout the years.
Clare Cook
Managing Director / Paper Rock