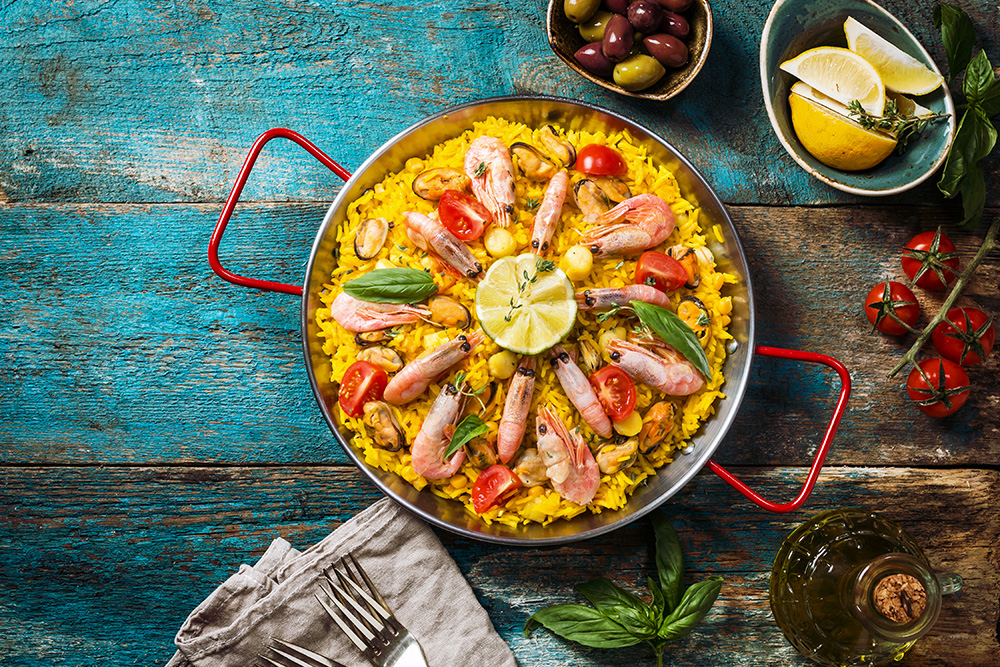 Critical ingredients blended for a mouth-watering website
Some employees are making the most of lockdown; working from home; enjoying the garden or learning a new skill while waiting for normality to return – and that's great. But if you are running your own business, you may be wondering if you will still have all of your customers when lockdown ends, or how you are going to find new ones to replace them.
If your business depends on your website, now is the time to take a long, hard, critical look to see if it is still up to the job and can attract the new business you are going to need, as well as keep current customers loyal, when the pandemic is over. 
That's exactly what Mark Low and Patrick Stacey did for their online business, Pure Spain Ltd:
The technical challenges
Pure Spain sources authentic Spanish gourmet foods, fine Spanish wines, kitchenware and a wide selection of popular perfumery. The majority of sales come via their website, so business depends upon it. However, their site was becoming out of date, slow and the customer experience was not as engaging as the products, the customer pathway was also too lengthy and the backend of the site was not easy to update.
Mark and Patrick decided Pure Spain needed a brand-new website if they were to boost sales, but this presented a number of challenges.
From initial kick off meetings it was made clear to Wag Design that any website transfer must appear seamless for Pure Spain customers – customer account details including passwords were to stay the same to ensure no customers were lost during the process. We had a strict timetable, defined by budget and the COVID-19 lockdown to ensure new audience capture during this stay-at-home period was benefited from. We also had to guarantee a smooth migration of more than 250 products so that loyal customers could use the new website from the word "Go". 
Design challenges
Branding is always important; our job is to look after it, making it clear and consistent throughout the website, while not getting in the way for visitors.
The old Pure Spain website focused on the overall Spanish-ness of their concept rather than the actual products they sell. We proposed simple, consistent branding, upfront banners and colour to remind people of the Iberian theme, but we put the products to the fore, using beautifully tempting imagery with clear descriptions to attract visitors.
We also advised Mark and Patrick to stick to a single website for both food and perfumeria, with distinct and clear customer paths rather than the originally proposed two websites that would split the products. The final layout shows a simple equal solution whilst making customers aware of both sides of the business and boosting the opportunity for additional sales.
The website build
A beautiful looking website fails if it doesn't help the customer to buy, so at Wag we put as much work into the behind-the-scenes technology as we do into the branding and design, resulting in a simpler and 'quicker to checkout' experience while ensuring robustness and security. 
Once we had built the new platform, it was rigorously tested so that we could guarantee no costly downtime or potential data breaches during the switch-over.
Content is king
We added lots of new product details, blogs, recipes, reviews and video – all loved by Google Search. 
It is important to us that our client, Pure Spain, have a website that they can continue to grow and update themselves. Our inclusive Zoom tutorials (remember, this is during the lockdown), pdf and videos, go a long way to saving Mark and Patrick a lot of time and money because they are always adding new items to their stock, sending Mailchimp communications and writing blogs.
The result
It's still early days as far as sales figures go, however the transition went smoothly and Pure Spain have received lots of really positive feedback from users that the site is now easier to navigate, with a crisp modern design and easy checkout.
And if Pure Spain's customers respond to the branding and technology of the new website as warmly as Mark does, then the business is all set for future sales growth. 
"Employing Wag Design to design and implement our e-commerce website turned out to be an inspired decision; we now see why they are so highly recommended. The project has run very smoothly and they presented a design solution which was on-brief, creative and with strong commercial focus, with the technical support a key aspect in the project."
Mark Low – Director, Pure Spain Limited
About Wag Design
Wag Design has more than 20 years' experience designing and protecting brands.
Our aim is to focus on what makes your company unique, helping you build a higher profile and enabling you to go about your day to day business, confident that your message is clear and consistent.
From logos and website to exhibitions and brochures we put your brand in front of potential customers.
To find out how we can help you to build a consistent brand and enhance your reputation, contact us on 01420 22731.